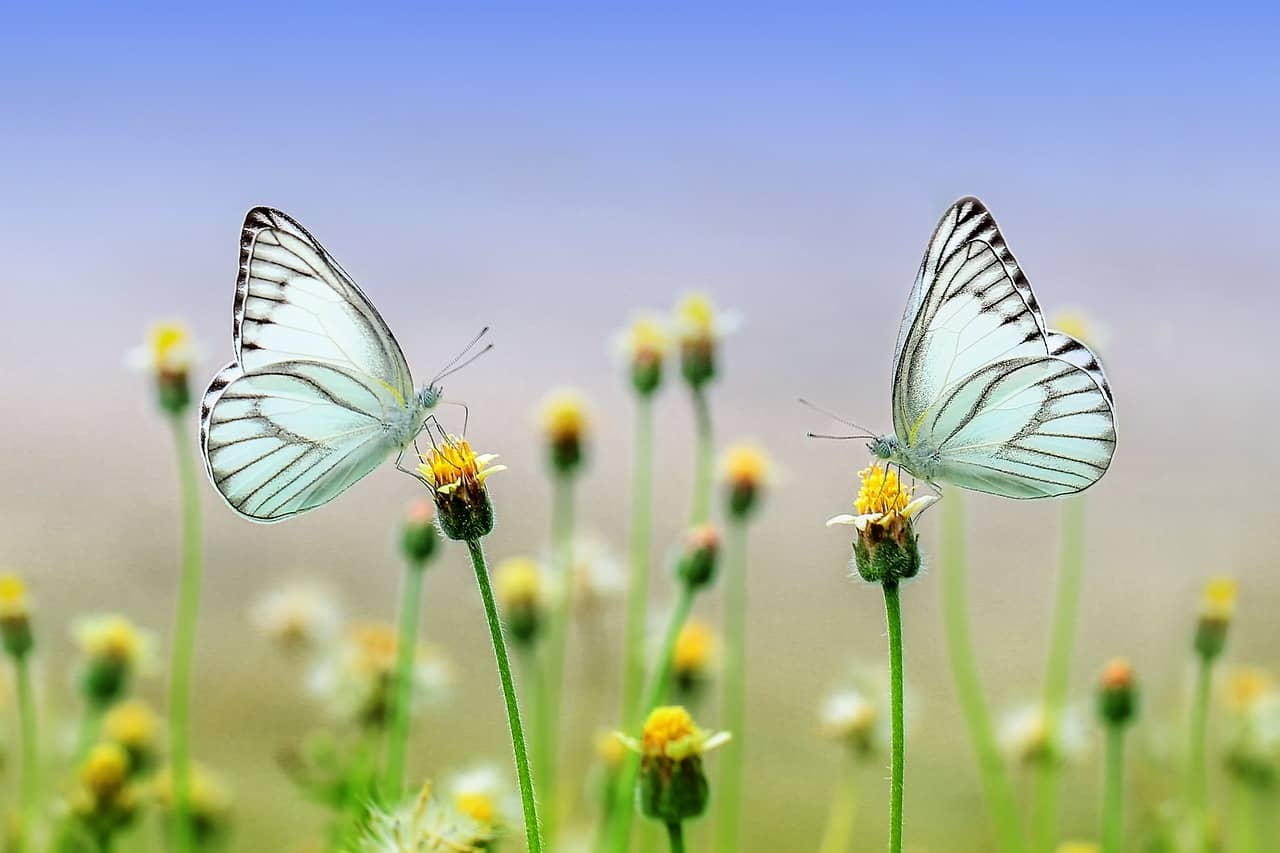 The housing market in Metro Detroit is going through a lot of change lately, and you may be wondering if more homes will go on the market, what's next with home prices and mortgage rates, or what the best advice is for someone who looking to sell your Metro Detroit home fast this spring.
The Inventory levels in Metro Detroit are on the rise this spring as more sellers enter the market, while buyers continue to remain eager and active despite rising mortgage rates.
Here's what industry experts are saying right now about the spring housing market and what it means for you:
"The housing market is likely to struggle mightily this spring," says Rick Sharga, president and CEO of CJ Patrick Company. "The combination of higher home prices and mortgage rates between 6.5 and 7.0 percent makes monthly mortgage payments up to 50 percent higher than they would have been on the same property a year earlier. A limited supply of homes for sale, coupled with poor affordability, will keep home sales relatively low."
CoreLogic: Home prices will rise

CoreLogic notes: After seven consecutive months of declines, the CoreLogic Home Price Index showed a 0.8% sequential rise in February, and the firm's chief economist said last week that pent-up homebuyer demand alongside declining rates has pushed Americans back into the market.
Moody's Analytics: Home prices will fall

The firm's economists expect home prices — as measured by Moody's Analytics Repeat Sales House Price Index — to fall 4.2% between December 2022 and December 2023. The elevated levels of home prices and mortgage rates "will likely hurt demand for several years," the analysts said. "Home purchase affordability has plummeted to the lowest in decades, as typical payments on new mortgages have soared."
National Association of Realtors: Home prices will rise
In a report published in March, the NAR forecasted that existing home prices will see a 1.3% climb by the first quarter of 2024, and new home prices will see a 2.6% increase for the same period. Here is the market snapshot of pending home sales in February 2023.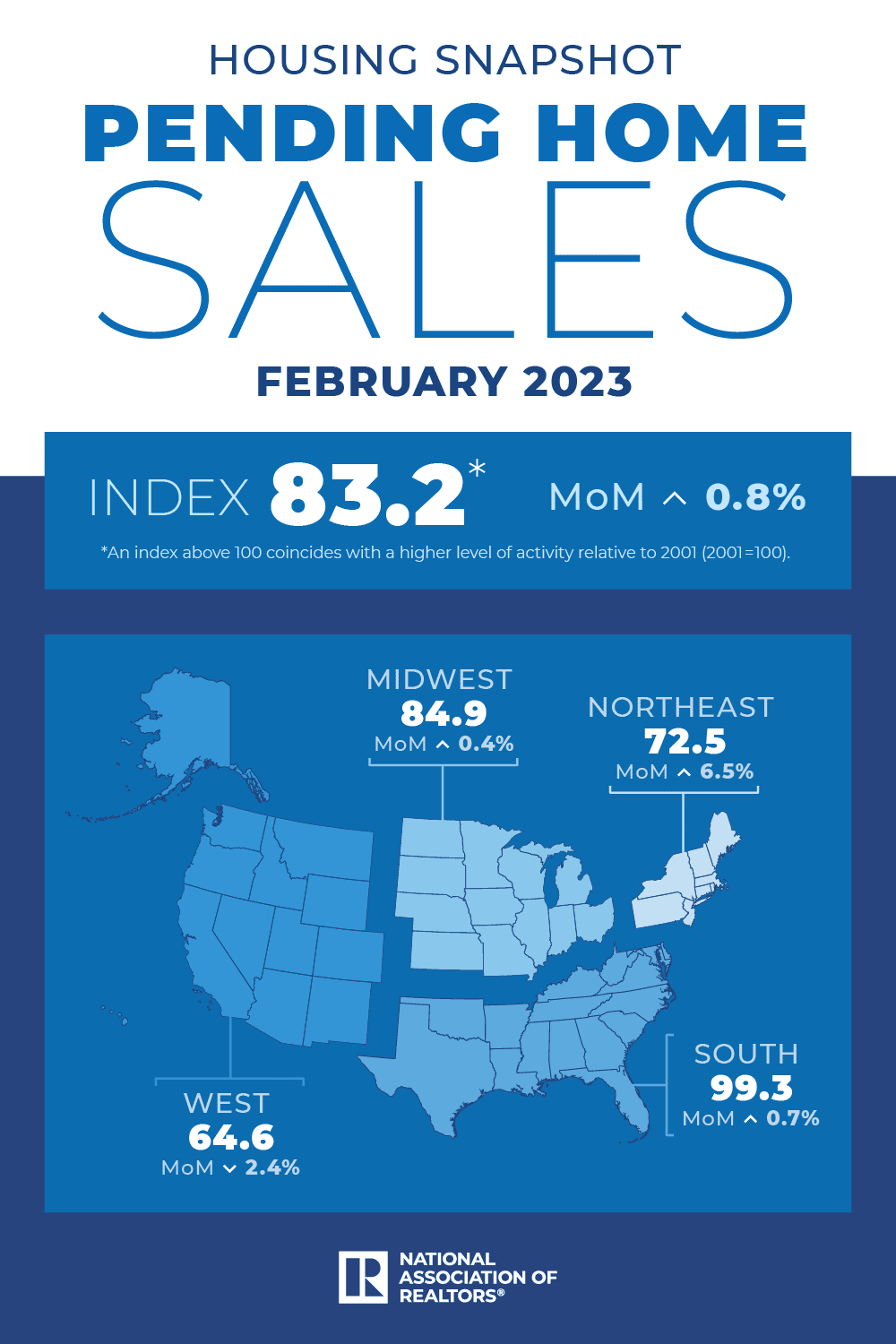 Bottom Line
Selling your Metro Detroit house fast and for the best price can be difficult, but with an experienced and professional real estate agent by your side, it can become much easier. Experienced agents know local markets to ensure that you get the best deal possible when selling a home. They also know how to market properties to attract potential buyers quickly. With their help, you'll be able to sell your house faster than if you tried to do it on your own. Furthermore, they take care of all the paperwork and negotiations involved in the sale so that everything goes smoothly from start to finish. All in all, enlisting the help of an experienced real estate agent makes selling a house worthwhile as it will save you time and money in the long run.
Having a real estate agent to represent you during the sale of your property can also give you peace of mind. They are knowledgeable about local laws and regulations in Metro Detroit and will help you adhere to them so that the whole process goes smoothly. An experienced agent is also familiar with the paperwork involved in selling a house and can ensure all documents are correctly prepared to avoid any potential problems. Lastly, they understand the importance of communication and will keep you informed throughout the whole process.
Overall, having a real estate agent like Leo Perchanok Professional Real Estate Team by your side when selling your house can help make it easier and faster to get the best price possible. They have the experience, knowledge, and resources needed to ensure everything is done correctly from start to finish. So if you're looking for a hassle-free way to sell your house in the Metro Detroit are, enlisting the help of an experienced real estate agent is worth considering.
Also, learn about 5 ways you can save money when selling your house in Metro Detroit.
And as always, feel free to contact us with any questions or concerns about selling your home! We are here to help make the process easier and more successful for you.